Character Sketch
Rhonda Wexler was introduced in the early nineties. She was Karen's perpetually-down-on-her-luck, alcoholic mother. Karen, a high school pal of Jason's, was at first reluctant to let anyone know she had a mother. However, Rhonda struck up a friendship with Alan, that might have led to more, but came to an abrupt end when he killed her "boyfriend", a guy who was beating her up and had molested Karen when she was a child. Rhonda never quite remembered him doing it.
When Karen married Jagger and left for San Francisco, Rhonda finally revealed to Karen and Scott, that Scott was Karen's biological father. Scott and Rhonda had a brief fling right after their high school prom.
When Port Charles began Rhonda was there to greet a jaggerless Dr. Karen, she encouraged Karen to dump the absent Jagger, whom she had never really liked much anyway. Scott returned to Port Charles and Rhonda went to work as his secretary. Eventually he sent her off to handle some of his overseas business.
Rhonda returned to Port Charles recently, and wasted no time in recommending that Karen not fall for Frank.
Actor - Credits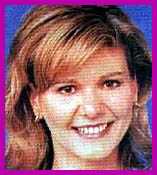 Initial research was done on the Internet Movie Database. Stage and more acting credits added after Internet search; mostly Google. Titles may be linked to useful pages about those works.

Born December 4th in Cleveland Ohio. Often credited as Denise Galik. Married to actor John Furey.

Port Charles (1997-2001)
(Television Series) - Rhonda Wexler

General Hospital (1992-1994)
(Television Series) - Rhonda Wexler and Cindy(#1) (1989)

Career Opportunities (1991)
(Feature Film) - Lorraine

Perry Mason: The Case of the Defiant Daughter (1990)
(Television Movie) - Alice Sherman

Eye of the Tiger (1986)
(Feature Film) - Christie

Magnum, P.I. (3/13/86)
(Television Guest) "Find Me A Rainbow" - Georgia

Knight Rider (10/11/85)
(Television Guest) "K.I.T.T Nap" - Jodie Hopkins

V: The Final Battle (1984)
(Television Mini Series) - Maggie Blodgett

Get Crazy (1983)
(Feature Film) - Nurse Gwen

The Best of Times (1983)
(Television Series) - Kim Sedgewick

Bay City Blues (1983)
(Television Series) - ?

Deadly Games (1982)
(Feature Film) - Mary

Partners (1982)
(Feature Film) - Clara

Flamingo Road (1981)
(Television Series) - Christie Kovacs

Humanoids from the Deep (1980)
(Feature Film) - Linda Beale

Melvin and Howard (1980)
(Feature Film) - Lucy

Oh, God! Book II (1980)
(Feature Film) - Joan

Don't Answer the Phone! (1980)
(Feature Film) - Lisa

Knots Landing (1980-1981)
(Television Series) - Linda Striker

California Suite (1978)
(Feature Film) - Bunny

The Incredible Hulk (4/7/78)
(Television Guest) "747" - Denise

Bunco (1977)
(Television Movie) - Monica

79 Park Avenue (1977)
(Television Mini-Series) - Candy Berkowski

The Amazing Howard Hughes (1977)
(Television Movie) - Shirley Whitehead

The Oregon Trail (10/26/77)
(Television Guest) "Hannah's Girl" - ?

Welcome Back Kotter (3/3/77)
(Television Guest) "I wonder who's kissing Gabe now" - Paula Hotlzgang

Next Stop, Greenwich Village (1976)
(Feature Film) - Ellen

Harry O (4/29/76)
(Television Guest) "Death Certificate" - Gloria Ross

The Happy Hooker (1975)
(Feature Film) - Cynthia

Rhoda (10/27/75)
(Television Guest) "Somebody Down There Likes Him" - Heather Andrews



Stage Credits
Jean Kerr's Finishing Touches - Broadway
with James Woods
Links
Denise Galik-Furey Google Search
Denise Galik-Furey on Ebay